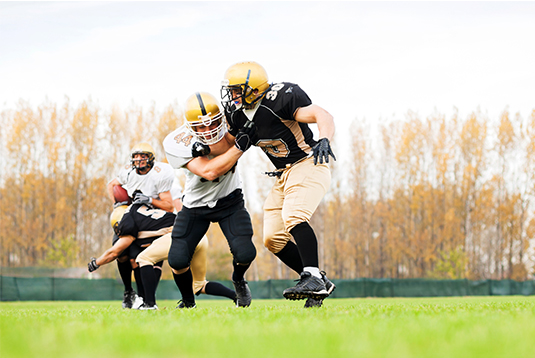 What is the most common injury in high school football in Texas?
Which injury is the most common in Houston Texas?
How common are injuries in high school football in League City Texas?
It's no secret that high school football in the Houston- Galveston Bay Area of Texas is huge. With the start of the season fast approaching, student athletes and parents need to be aware of the risks associated with playing football.
American tackle football has become one of the most popular sports in the United States.
Approximately 2.8 million children aged 6 to 14 play organized youth tackle football and another 11 million play at the high school level, making it among the most popular youth sports in the United States.
Despite the perception that the majority of football players will eventually sustain an injury, a recent study by USA Football found that more than 90 percent of the youth players did not suffer an injury that restricted participation.
Contusions were the most common injuries (35%), followed by ligament sprains (15%). Fewer than 4% of the youth football players sustained a concussion.
The majority of football related injuries occur to the musculoskeletal system, most commonly the lower leg, ankle and foot.
The most common injuries among high school football players are ligament sprains.
Ligaments are the "rubber bands" that connect bone to bone. There are many "rubber bands" in the foot and ankle that can stretch and tear, causing a ligament sprain.
Fortunately, many ankle and foot ligament sprains are relatively minor and are effectively treated by nonsurgical means of rest, ice, compression, and elevation of the injured area.
Some ligament injuries may be season ending for a number of youth football players.
Ligament tears of the knee, such as the anterior cruciate ligament (ACL), often require reconstructive surgery in order to reestablish joint stability and prevent instability related damage to the cartilage of the knee.
If you are suffering from ankle or knee pain related to an injury sustained while playing high school football in Houston, Texas, Dr. Rios can help.
Book an appointment or give his office a call now .
Return to play. Return to Work. Return to Life.